Patch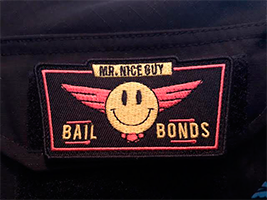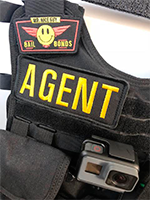 Description:
Tactical Patch with Velcro back (set of two). Ships Free USPS to USA.
Stickers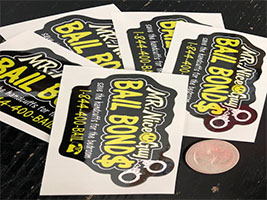 Description:
Pack of 6 stickers. Ships Free USPS to USA.
"save the handcuffs for the bedroom"
T-Shirt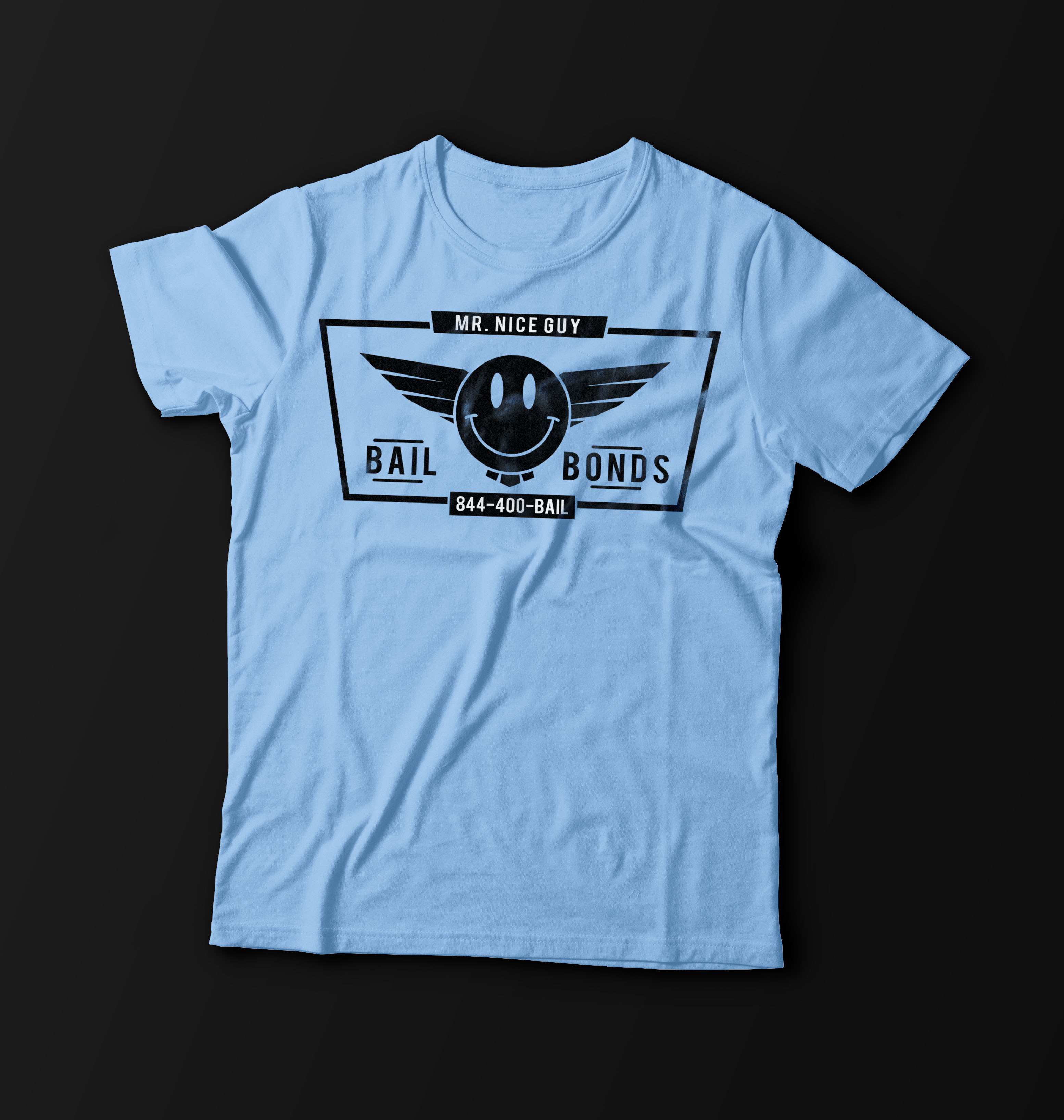 Description: Mr. Nice Guy Bail Bonds "wings logo" T-shirts. $15 each with free shipping within the USA. Available in Blue or Black shirts. *Note: The newest Blue version has the American flag on the sleeve. Please choice size and color on the PayPal button below, email us with an questions.